About Dean L. Knuth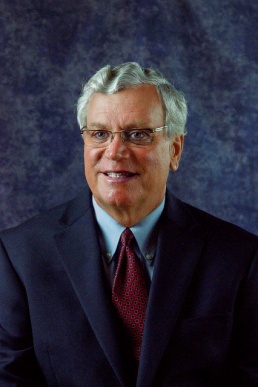 Dean Knuth was a member of the USGA Handicapping Procedure and Handicap Research Committees from 1978 to 1981 prior to joining the staff of the United States Golf Association in 1981. He is the prime developer of the USGA's Course Rating and Slope Rating System that is the System used throughout the United States and in most foreign countries today. He was been a primary researcher for the USGA involved in handicapping research from 1975 until 2002. Additionally, he developed the USGA Pace Rating System, USGA Junior Par System, numerous refinements in use today in the USGA Handicap System, and the Knuth Tournament Point System™. Also, he was co-developer of the handicapping procedure called "Reduction for Exceptional Tournament Performance" that reduces the Handicap Indexes of golfers that have two or more exceptionally low tournament scores in a twelve-month period.
Knuth was the United States Golf Association's Senior Director of Handicapping, GHIN and Green Section Administration from 1981 until June of 1997. He was and is recognized as the top expert in the world on handicapping and course rating. He served as a consultant to the USGA on its Handicap Research Team until 2002.
Since moving to San Diego he was National Account Manager, Wireless Business for Northrop Grumman Corporation and was Navy Business Director for TASC, Inc. in San Diego. Since retiring from full-time work he is a Defense Consultant in Intelligence, Surveillance and Reconnaissance. He was a member for twelve years of the Century Club of San Diego, which is the charity organization that runs the Buick Invitational Pro-Am at Torrey Pines. He served his last four years as a Board member and Chaired committees including his favorite, the Military Appreciation Committee. He is a contributing editor of Golf Digest magazine. He also calculates the 100 Greatest Courses rankings for the magazine and evaluates the performance of Golf Digest Panelists.
He invented the Golf Digest Handicap System that is featured at www.golfdigest.com. Knuth is a member of the Golf Writers Association of America. He also is an inventor and has been issued five U S Patents (See www.pandagolf.com) .
Dean served as President of the San Diego Country Club from August, 2011 to August, 2013 and currently is Green Committee Chairman and still serves on the Board. He is General Chairman for the 2017 U. S. Women's Amateur Championship to be held at the club in August, 2017.
Knuth's responsibilities at the USGA included administering the USGA Handicap System; conducting research into improving the Handicap System; assisting regional golf associations in handicapping and course rating procedures; administering the USGA's computer handicap service (Golf Handicap and Information Network - GHIN); administering the USGA Green Section, Turf Advisory Service and Turfgrass and Environmental Research programs; and he was the USGA's staff representative for scoring operations at its Open Championships. He additionally served as Director of Regional Affairs in 1988 and 1990 until being named to his Green Section duties. The GHIN service is used by more than 8,000 golf clubs and nearly two million golfers in 42 states. Overall, Knuth had responsibility over approximately 35% of the USGA's staff.
Prior to joining the USGA staff October 1, 1981, Knuth was a Lieutenant Commander in the U.S. Navy. He was a Captain in the Naval Reserve, serving one weekend per month as the Commodore of Naval Coastal Warfare Group Two (Atlantic) in Portsmouth, VA until his retirement from the Naval Reserve in the fall of 1998. At his retirement, he was awarded a Legion of Merit medal.
He was born in Eau Claire, Wisconsin, in 1947, the only son of Herb and Betty Lou, now both deceased. He has one sister, Dr. Karen Knuth, a psychologist living in Miami, FL. Knuth graduated from the U.S. Naval Academy in 1970 with a Bachelor of Science degree in mathematics. He later received a Master of Science degree in Computer Systems Technology at the Naval Postgraduate School in Monterey, California.
While on active duty in the Navy, Knuth received five personal awards, including two achievement medals and two commendation medals. He is a Vietnam veteran. He was awarded a Legion of Merit, two Meritorious Service Medals and two Navy Commendation Medals while in the Naval Reserve.
Besides San Diego Country Club, Dean also is a member of the Royal and Ancient Golf Club of St. Andrews Scotland. When he lived back east, he was a member of Canoe Brook Country Club in Summit, New Jersey, Mendham Golf & Tennis Club in Mendham, New Jersey and Saucon Valley Country Club in Bethlehem, Pennsylvania.
Dean has three children; Alison Brown (born 8/73), Greg (born 9/77) and Stephen (born 2/88) and five grandchildren, Rowan Brown (born 12/2003) and Rhys Brown (born 12/29/2006) and Norah Brown. Alison lives in the Seattle area, Greg lives in the San Diego area and has a daughter, Carly and a son Trevor. Stephen is married and lives in Nashville.
Dean and Suzanne Yavorsky of Bonita, CA were married on May 15, 1999 in Hawaii. They reside in Bonita. Click here to go to Suzanne's Web Site http://www.yavorsky.com